I've been m.i.a. from my blog lately. Since I started my new job I've been trying to remember things like the color order for the Mata Hari Vermeil bracelet and so I've been studying flash cards with pictures of jewelry on them in my spare time.
I'm trying to learn all of the names of a designer jewelry line and the prices and the colors...it's not so easy. But I'm really excited about my new job! I love it. The jewelry designer that I work with/for is fantastic and I'm really excited about working with her. I never expected for my life to take this turn - well maybe I did-that's what all that
"vision board"
talk was about.
I started expecting GREAT things to happen in my life and even started waking up everyday and saying "something great is going to happen in my life today". I did that for months and then unexpectedly out of nowhere I got a call from an employer who had previously interviewed me for a different position and then hired someone else instead. Instead of hiring me for the original position that I applied for (Graphic Designer) she had an opening for a different position (Office Manager) but it's actually a better fit for me after all. It's a fantastic change. And I feel like I'm growing so much. And I still get to do graphic design along side a more experienced graphic designer/web designer so it's going to challenge me and strengthen me!
Also, this weekend is my 7 year wedding anniversary with my husband and we're going to see Feist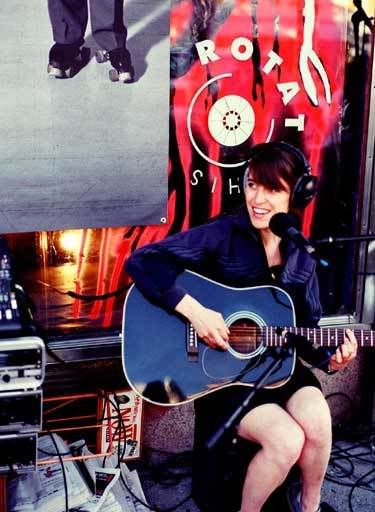 in concert! I'm really excited. Pics to follow...(hopefully!) :) xo These 2 pics are just from the internet...I love her!