I got into the Christmas spirit this weekend - FINALLY! Saturday
Abigail
and I woke up early to go Christmas shopping. We beat the snowstorm that was supposed to hit hard mid-day. It was perfect and we got everything on our lists accomplished! This year I didn't go crazy buying gifts because of my tight budget but I did get a few things. It feels so good to get or make gifts for the people you love. It gets me excited! We went to Marshall's (saw
this little guy
wandering in the store), Dan Shantz Greenhouse and watched
Abigail get pricked by cacti
,


I love cacti.

(Tacky but this poinsettia is spray painted and glittered up - caught my eye at the greenhouse)


...also hit up The Dollar Tree (for some cookie cutters and tins), made a food stop at Five Guys (for the best burger in town), Ross, Christmas Tree Shops, Target (because there is a Starbucks inside) and then finally ALDI for Christmas cookie supplies. We decided we were going to make these
gingerbread cookies
but then I ended up baking them by myself because the snow storm was in full effect and she needed to get to her fiance who's plane was landing later that evening. But I did a good job baking them, I must say. I made little gift bags for my co-workers of gingerbread cookies and also oatmeal cranberry walnut cookies.

It was such a lovely day Christmas shopping, hanging out with a dear friend, baking, all while it's snowing outside.



(here is my Beetle buried under the snow)

I love winter. It's so cozy! Finally at the end of the night Tegan, Ry and I settled in on the couch with a blanket.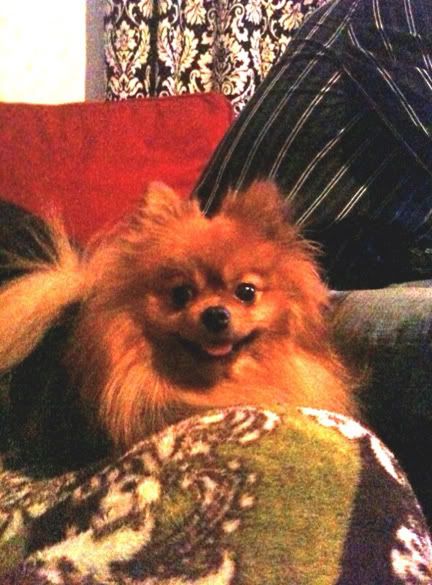 All of these photos were taken with my iPhone so excuse the graininess. :)