I've been anticipating watching the new show London Ink (airing on TLC at 8:00pm on Tuesdays) and last night was the season's premiere episode. The tattoos in London seem to be better than the tats on Miami Ink - everything artistic is better in Europe so that's not suprising! My favorite tat last night was done by Dan Gold (the baby of the bunch) - he did a robot on this guys leg. It was the coolest ever! I love robots!
Louis Molloy is the patriarch of the shop and he's famous for doing David Beckam's guardian angel tattoo. I think that all of Beckam's tats are done by Molloy.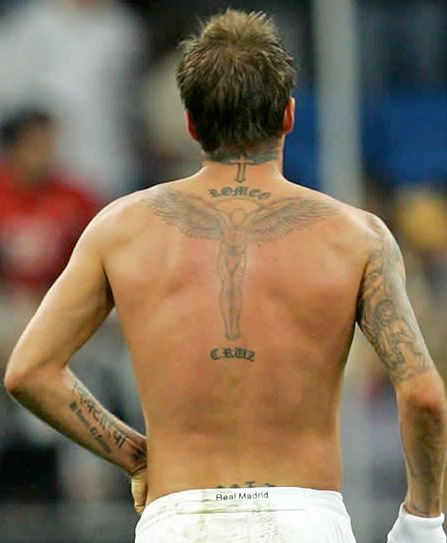 (geez, David Beckam has style-look at his scarf!)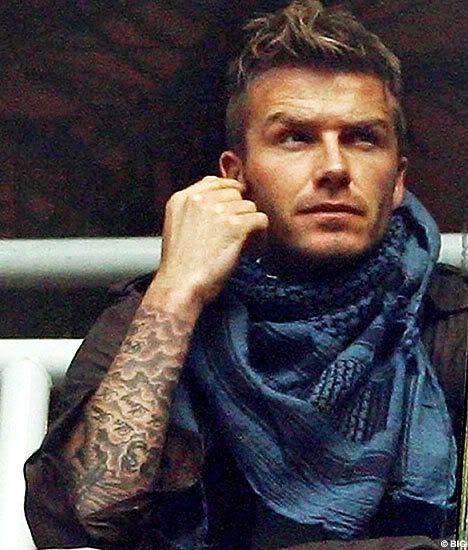 I just realized that this is such a guy's post! haha!
London Ink is recording on my DVR Tuesdays at 8pm on TLC...check it!!!