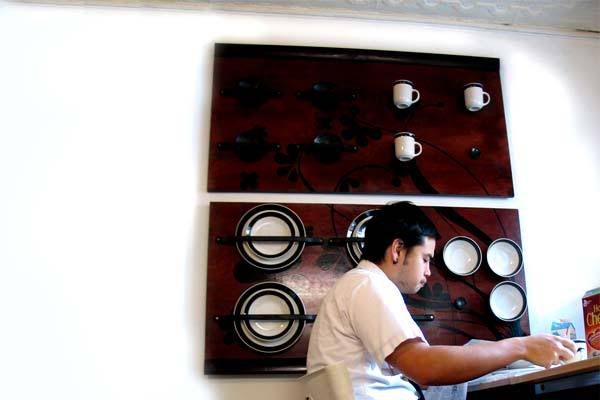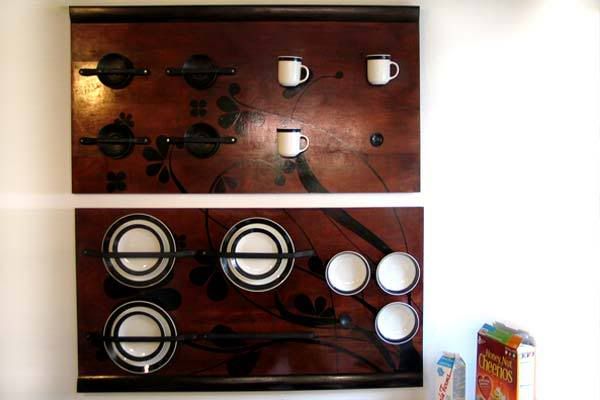 risky, but a fun china cabinet...I'm not sure I'd feel safe with this but I think it's really thinking outside of the box for a china cabinet!
Also I love these 2 rooms - they are very simple and clean and I love the warm colors and vintage+modern mix.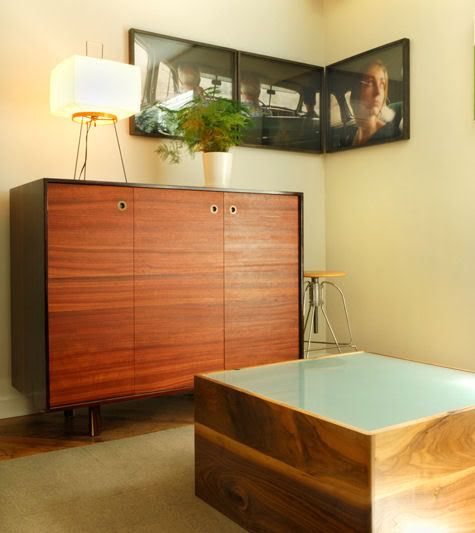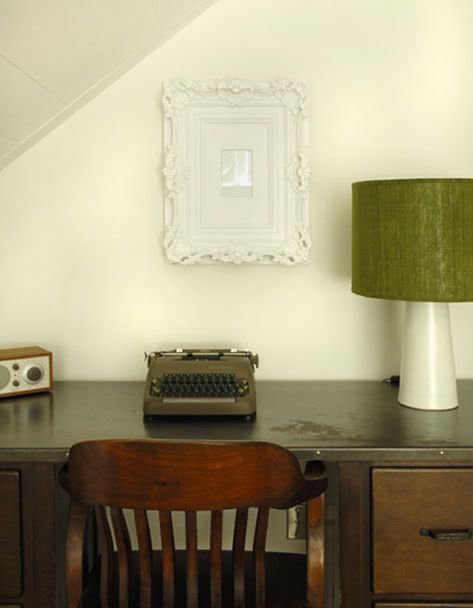 Also, I saw this pic online of a music room/study and immediately thought of Ryan b/c in his music room that we just painted he wants to hang his guitars on the walls.