Alex, you make me want to be a photographer!!! ugh!!!!!
I love this chick's photos. She's so raw and honest and has that indie flair that makes you feel so uncool!
She is based in Los Angeles. She does a lot of band photos and loads of other stuff. Her philosophy is to keep things simple and not overthink. I love that!
Mostly I just love her band photos:
Rilo Kiley
The Like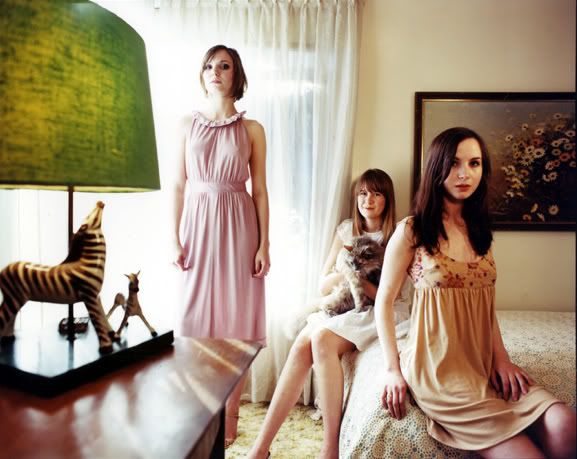 And something about this photo "gets" me too! maybe b/c it's in a store and it feels so normal like I am with those fun girls shopping???
Read an LA Times article about Alex