Very wierd...but hey it's creative!!!!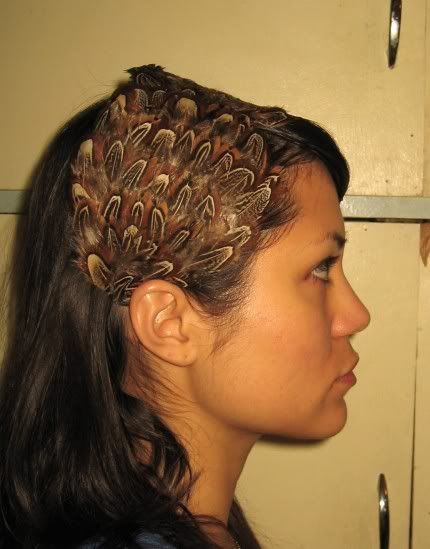 This gives a new meaning to the term "featherhead"
I saw this headband on Etsy
http://www.etsy.com/view_listing.php?listing_id=5861403
You too can own one for only $38.00 but act now b/c there is only 1 in stock!!!
Check it out for yourself!!!!
Very creative but I don't know if I'd ever be able to pull this one off!!!!