One of my favorite things (to do) in the whole wide world is to go to the Chelsea galleries. It's so inspiring to walk through gallery after gallery. I get home and immediately pull out my sketchbook. Here are some pictures from my recent visit this past Saturday with my friend
Carolyn
. We started at W. 27th & 10th Ave and just worked our way down to the lower 20's. We probably spent close to 5 hours in all of the galleries. After a long, happy art-inspired day we ended at Meskerem Ethiopian Restaurant in the West Village. It was my first time having Ethiopian food and I have to say I really enjoyed the spicy, layered flavors. Most of the pictures (that look like polaroids) are taken with my iPhone but you get the idea (Any of the "vivid", crystal clear photos are Carolyn's photos):

Jaume Plensa's "In the Midst of Dreams" at Galerie Lelong...This was one of my absolute favorite installations...these gigantic sleeping heads with vices engraved in their faces had such an overwhelming presence.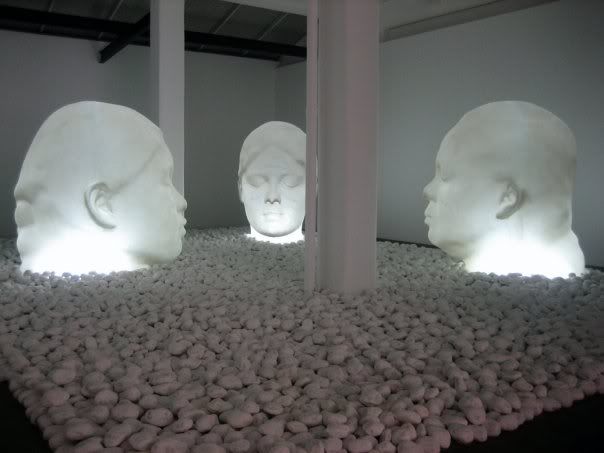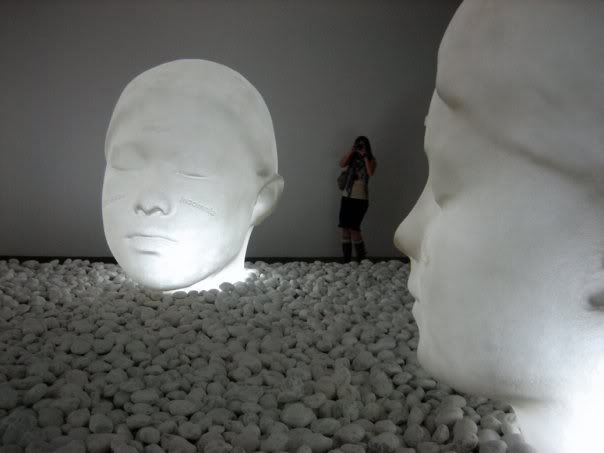 Another one of my favorites was Alan Rath's Textual Landscapes: Real and Imagined at the Bruce Wolkowitz Gallery...His newest sculpture is a pair of mechanistic eyes, that is suspended from above, positioned to look down upon the gallery and it's visitors. "Rath's wit and subtle treatment of materials, including cathode ray tubes and tubular metal, evoke bio-mechanical, futuristic metaphors of the human body."




Next, at the same gallery I was very taken by Airan Kang's neon book installation..."Airan Kang fashions books out of fiber optics enclosed within plastic cases. Each text is an immaterial presence in light and color that is further realized in the space of the imagination. For this exhibition, Kang's virtual library was created as a homage to the books of the philosophers, poets, and novelists that are her sources of inspiration."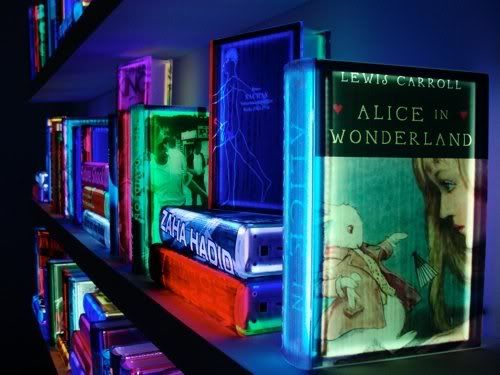 Also in the same gallery is Ben Rubin's "moving text sculptures, which are fashioned from white LED strips are inspired by language. The LED displays run off an algorithm designed by Rubin, which searches through phrases from all of Shakespeare's texts and strategically selects excerpts to scroll across the screen. Rubin has an uncanny ability to unfold and unravel words and phrases, joining them in strange and unfamiliar combinations."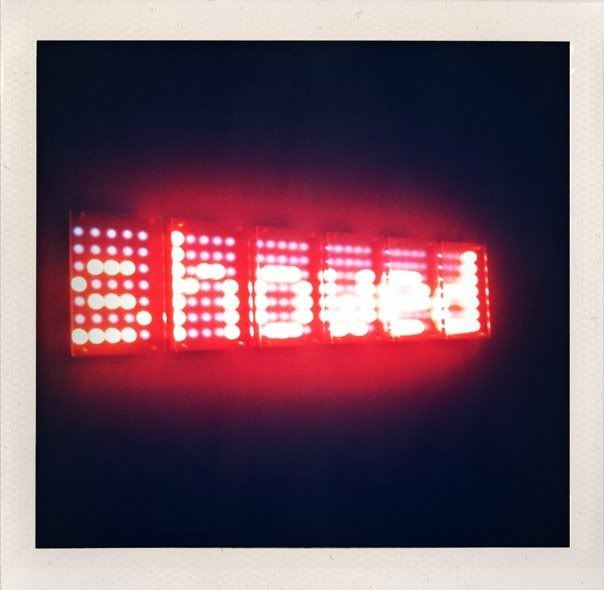 Another one that stood out to me was Xu Zhen's Lonely Miracle—Middle East Contemporary Art Exhibition at the James Cohan Gallery: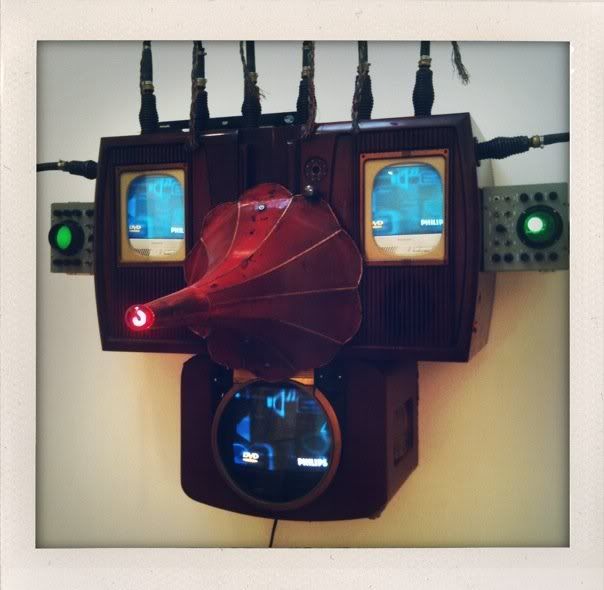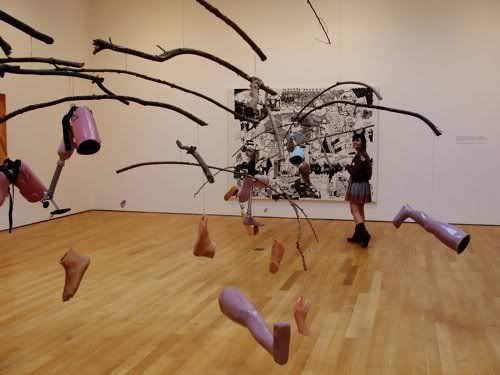 And here are a few more random images of our day: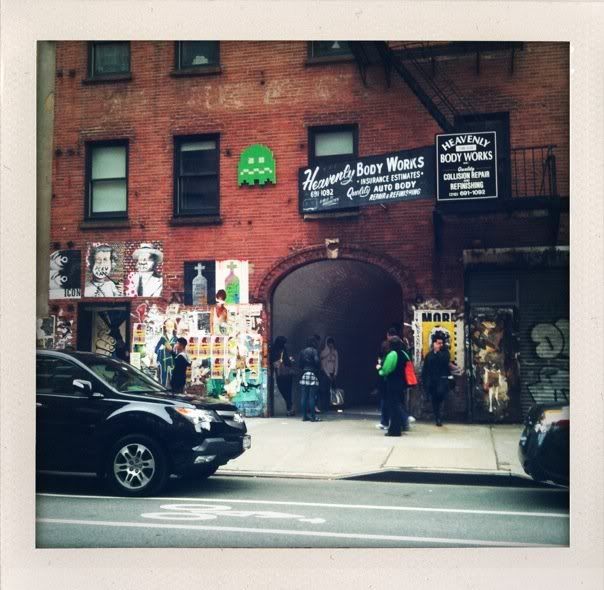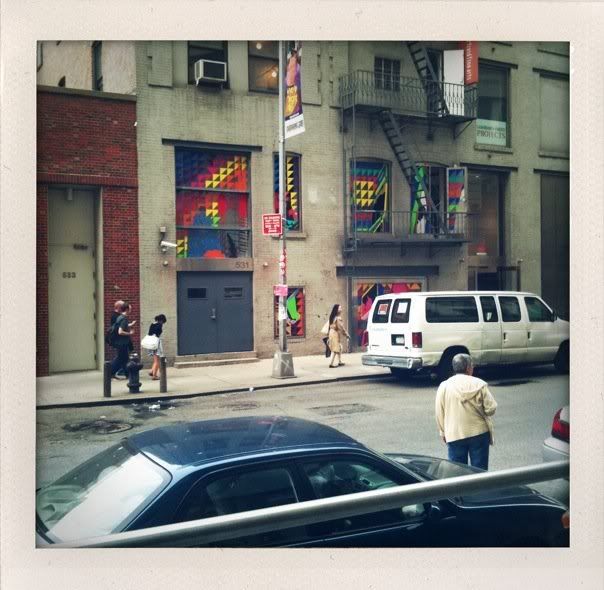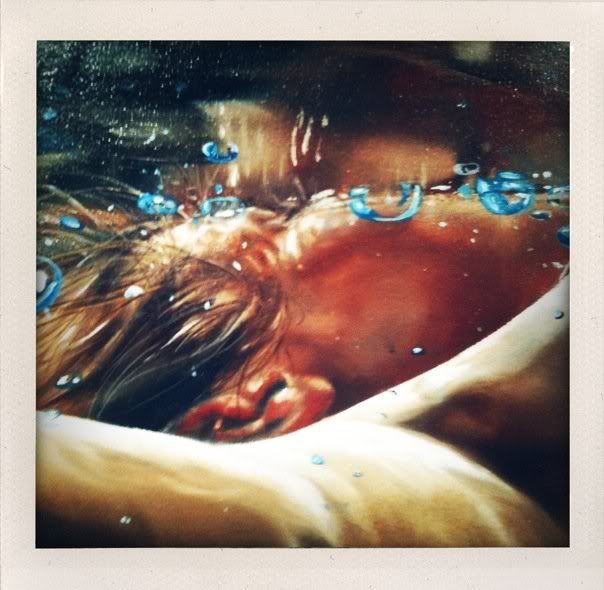 It was so inspiring to spend the day immersed in art - can't think of a better way to spend the day. We ended at Meskerem Ethiopian Restaurant in the West Village: