I saw this online somewhere and I saved the image to my desktop but now I can't remember where I saw it...sorry. But it's not my tattoo...yet anyway...ha ha ha...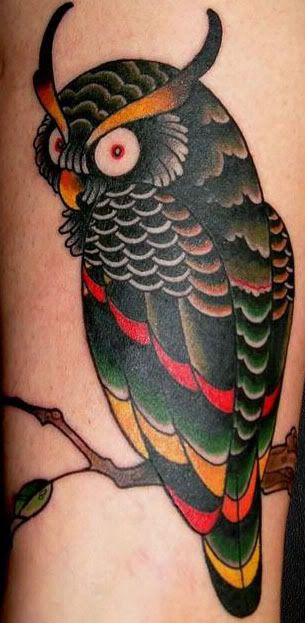 For some reason I can't get the idea of getting a tattoo out of my noggin.
I can't really justify permanently inking my body but I just love this tattoo.
Maybe just doing this post will get it out of my system.
Maybe not.
The only problem is I hear that once you start getting tattoos they become an addiction and you have to get more so maybe I should just wait until I'm like 50 and see if I'll still one one then!
Hey, I saw an 80 year old get tattooed once so you're never too old.
And in our day and age tattoos are more and more socially accepted.
I definitely see the ART in tattoos. To do a tattoo you have to be a master of illustration and the medium that you're using...skin and needles...yikes...wowza talk about difficult.
I photoshop-ed the image of the tattoo on my arm (rather quickly...messy) but it is funny to see what it would look like on my arm...ha ha...
I've decided that my arm is a horrible place for a tattoo...on me it looks a bit too masculine and I wouldn't want that now would i? But it's fun to photoshop tattoos on. ha ha...a digital temporary tattoo...but this one looks horrible I must admit. :)