of my doggie, Tegan...(xo and hubby, of course)
i love the look on Tegan's face in this picture. I just HAD to quick take a little snapshot with my iPhone. They look quite serious but all the while so cute.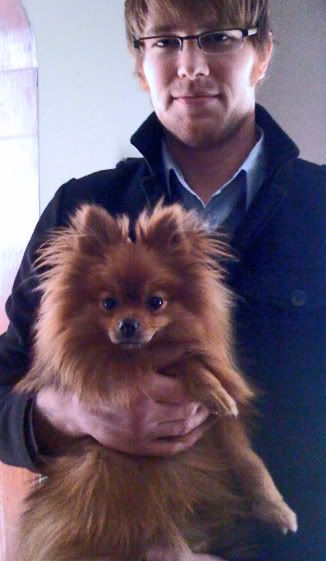 Teegee (as I affectionately call him) doesn't seem to be feeling well today. I was so worried b/c I came downstairs in the middle of the night to get a glass of water and he cried for me so I slept on the couch with him and he was such a little lovebug. He made me worried though b/c he yelped a few times like he was in pain. I wonder if he just had a tummy ache. Awwww, poor little guy. If he still seems sick in the next day or so then I'll have to take him to the vet.