Isn't makeup fun? I love experimenting and trying new colors and fun new products. I try to stay away from Sephora so I don't spend all my money! Right now I use Sheercover mineral makeup as my foundation and i use Bobbi Brown eyeshadow and eyeliner. Bobbi Brown is one of my favorites, as well as MAC but more recently as I am trying to save money I visited the maybelline website. I was pleasantly suprised to find that they have videos on how to apply makeup and little tips and tricks. Even if you've heard it all before they are great reminders and I love makeup artists so I love watching the videos.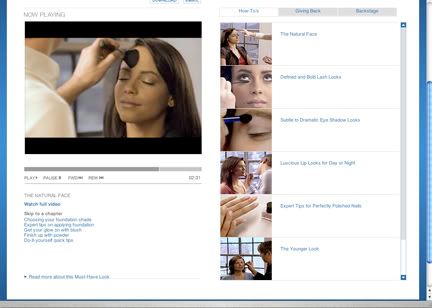 click here for makeup application tips and tricks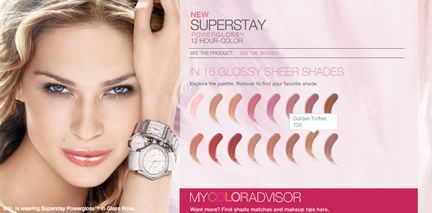 Today I ran out to the drugstore and I got the Maybelline Superstay Gloss in Golden Toffee. It's a warm, sparkly caramel color that is just a shade darker than my natural lip color. It's pretty. And the best thing is that you apply the color and let it dry for 2 min and then apply the clear glossy finish over top of it and you're set for hours. I'm always forgetting to reapply my lipgloss or lipstick so this works for me! It doesn't even come off after you eat! I tried it! It's great!!!