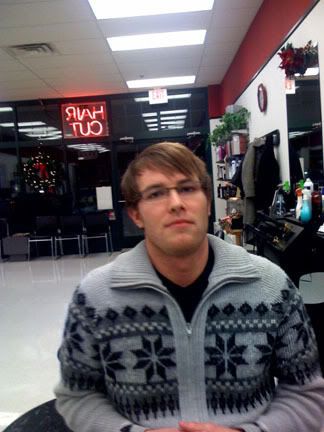 Ry got his hair cut tonight by Kristi and she used a flat iron on his hair. Ryan has the MOST curly hair that I have ever seen on a guy and this is the best hair do I've ever seen him have. It really looks better in person than in these pics!
I also got a trim and I got my hair colored.
we are such DORKS!!! i know. Kristi took these pics with my iPhone and I think that my hair looks better in person but you can at least see my new bangs and I have NO makeup on so I look really dull but anyway...have a look.