If you want a designer looking handbag for a reasonable price I really recommend this site.
Not that I really NEED a new handbag but this Marc Jacob inspired bag is really making me sweat!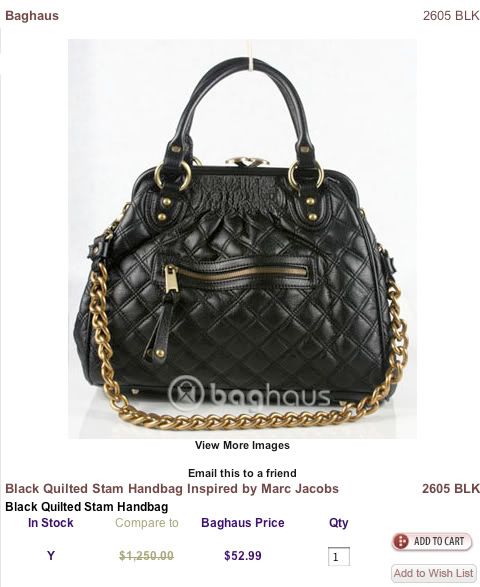 I don't have one black handbag. It's kind of wierd! hmmm...so I am possibly going for this one!!!! I also like a Chloe inspired one too...that is super sweet!!!!!
The website is: https://www.baghaus.com